If you want to grow your church, like Rick Warren has grown Saddleback church, then you should talk to a guru marketeer like me. A bold statement, let me explain.
Pastors, ministers, reverends, and preachers are the ultimate marketers. Their job is to preach the gospel and draw men to Christ.
Mathew 4:19 And he saith unto them, "Follow me, and I will make you fishers of men"
According to Wikipedia "Marketing is the process of communicating the value of a product or service to customers, for the purpose of selling that product or service.usOne can surmise that the promise to make them fishers of men can only be fulfilled by the interactions of these "fishermen" with beliefs and non-believers. To successfully fish for men you have to communicate to them about the good news. In other words, the disciples must show and tell the value of Jesus Christ. Their product is Jesus Christ. The end result is these fishers of men bring non-believers to Christ for the purpose of saving their souls.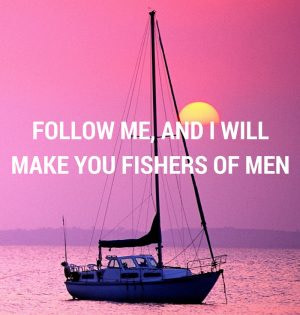 All good fishers know that to catch fish it is important to visit places where lots of fish congregate. It is a best practice to go to this congregation when they are hungry. Some fish feed more at dawn and others feed at dusk. Last, but not least, it is most important to present the fish with bait they have a hunger for.
Let's transfer the fishing metaphor to the ministers, pastors, preachers, or reverends of many churches. The world is fast-changing and the places where sinners congregate have exploded with the growth of the internet and social media. Sinners as well as the followers of the church are consuming information online at lightning speed. Therefore, online is where the church needs to be. The church needs to find out where and when to reach out to these sinners. Online is a great place to share with them the good news about Jesus Christ. That is where my company comes in. Charge us with taking over the process and let your church grow, even while you sleep. It is also very important that you present them with messages that are relevant to them. Messages should help them as they go through their suffering because of the wages of sin. If someone is sick, going through a divorce or financial difficulties focus your ministry on each person's individual's needs. Don't preach at them, preach to them. That is how you become a great fisher of men in our time.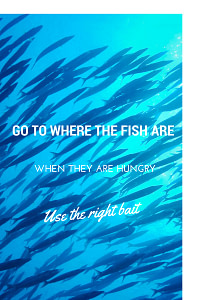 To fully take advantage of the opportunities for your church to grow online, select a marketing automation system that is right for your church and it's budget. Get someone like me to convert it into a "Christian Digital Ministry System". The result will be a more engaged, enlarged congregation. Other befits include increased tithes, donations, and church attendance. As tempting as it is, don't make the mistake of thinking that you can do this yourself. This is not the job for some teenage member of your congregation. That would be as foolhardy as me thinking I could come in off the street and minister to the needs of your congregation.
In short, a good minister, preacher, or reverend with a good marketer is a match made in heaven. My next article will be a critique of an email I received from a well known Christian online community for readers to discover great content and engage with their favorite Christian authors.
Please click in the space for Sharing Your Expertise and also select "Notify me of new posts via email".